We are international, English speaking church formed by people coming from more than 20 nations.
ISAC is part of the world wide Seventh-day Adventist Church, which is committed to share the good news of Christ's return while it devotedly engages in community service and humanitarian aid.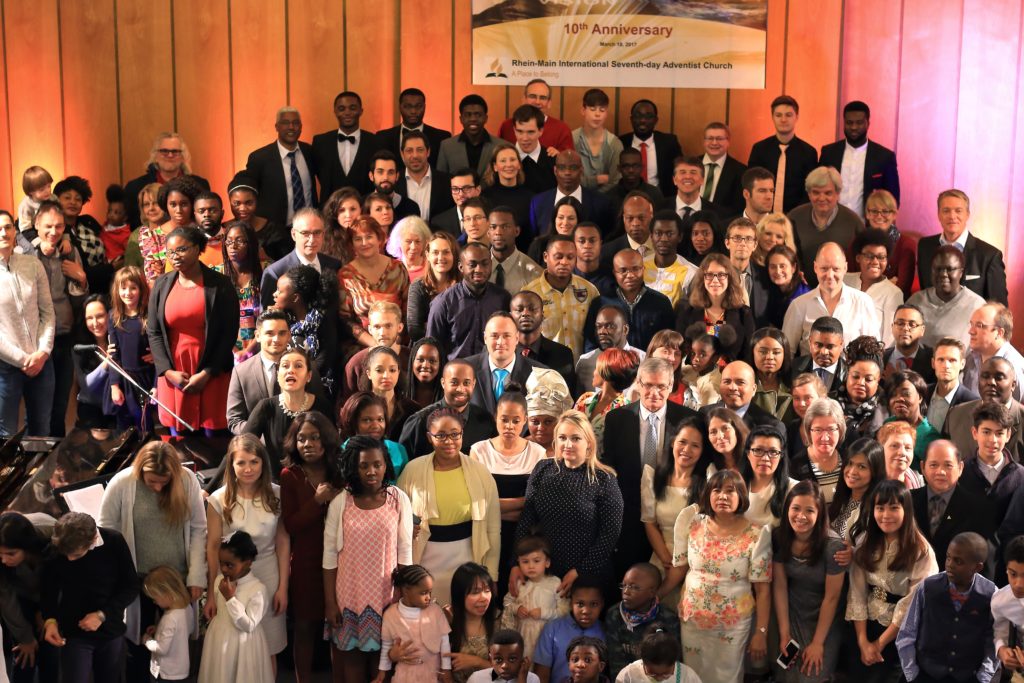 Our Values
Seventh-day Adventist values are rooted in the revelation of God provided through the Bible and the life of Jesus Christ. Our sense of identity and calling grows from an understanding of Bible prophecies, especially those concerning the time immediately preceding the return of Jesus. Consequently all of life becomes a growing experience and demonstration of involvement with God and His kingdom.
Our sense of mission is driven by the realization that every person, regardless of circumstances, is of infinite value to God and thus deserving of respect and dignity. Through God's grace every person is gifted for and needed in the diverse activities of the Church family.
Our respect for diversity, individuality, and freedom is balanced by regard for community. We are one — a world-wide family of faith engaged in representing the reign of God in our world through ethical conduct, mutual regard, and loving service. Our faithfulness to God involves commitment to and support of His body, the Church.
According to its understanding of man as a holistic being, the Seventh-day Adventist Church approaches the different needs of fellow human beings by running schools, hospitals, and advocating a healthy way of life. For more information on the faith and activities of the Seventh-day Adventist Church visit its website.
"Tell the World" Movie
Watch the story of the Seventh-day Adventist Church.